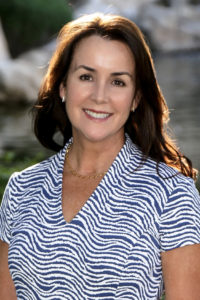 ---
Kim is a Sustainer Member of the San Diego Chapter. While active she served as Chapter President, President-Elect, Corresponding Secretary, and Grade Level Advisor. In addition to NCL, Kim is an active volunteer in her community serving as President of the University of San Diego Alumni Association Board and is an Advisory Member of Las Patronas. She is also involved with The Monarch School whose mission is to educate students impacted by homelessness and to help them develop hope for a future with the necessary skills and experiences for personal success.
Kim resides in La Jolla, California with her husband Marco. Her daughter, Alexandra, is an incoming freshman at the University of San Diego and her son, Matthew, is a junior at the University of Oregon.
Kim is thrilled to carry on the mission of NCL representing the entire organization as it continues to grow and flourish.