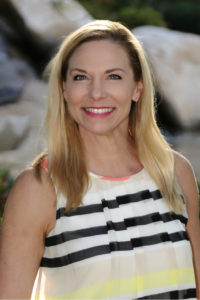 ---
Cheryl LaMee is proud to have been a member of both the Wellesley and Austin Chapters. After her provisional year in Austin, Cheryl's family moved to Boston where Cheryl & Molly decided to continue their NCL journey by starting their own Chapter, the Wellesley Chapter, in 2010. Since then, Cheryl's leadership pathway has included two years as an NDC and three years on the NNC.
When she isn't spending time with NCL, Cheryl is often enjoying tennis, paddle, yoga, barre, or MahJong. Her full-time job is Executive Director of The Julie Fund for Women's Cancers where she runs fundraising events, grows relationships with donors, interfaces with the patients and, as she says, fights every day to put herself out of business.
Cheryl has two children in their 20s living in California; her Ticktocker, Molly, and her son, Austin. She enjoys visiting Molly in San Diego and watching her use her NCL skills every day. Cheryl's son, Austin, is a junior at Chapman University and is thoroughly enjoying working in cryptocurrency.
Delighted to have been on the NCL, Inc. Board of Directors for the past four years, Cheryl's favorite thing has been seeing the Board transition to governing and playing a significant role in the Governance charge.