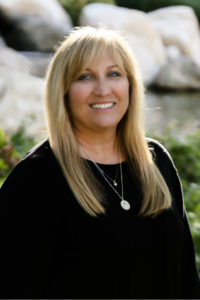 ---
Linda Kaan is an Honorary Life Member and Sustainer of the Saddleback Valley Chapter in Region V, District 5 (Orange County, CA). During her six years as an Active Patroness, she served on her Chapter Board for four years, including serving as Chapter President. At the District Level, Linda has served as Ticktocker Specialist, Operation Valentine Chair and National District Coordinator for District 5. She also served on the NCL, Inc. National Nominating Committee.
Linda truly believes in the NCL mission and the empowerment of young women. She has brought several special events, such as nationally known speakers and documentaries, to the Chapters of District 5 to encourage, educate and support all of its members. Some of Linda's most treasured times in NCL were serving with her daughter, Lyndsey, now a Sustainer Ticktocker. Delivering Meals on Wheels on Saturday mornings will always hold a special place in their hearts.
Linda has been active in supporting many other organizations following the example encouraged by her own parents. These have included local and school organizations, youth sports, and she currently serves on her homeowners' association board. Linda graduated from Loyola Marymount University and works as a paralegal in the tax, trust and estate administration areas. In this area of law, Linda continues to help others which is her true passion.
Linda is grateful for the opportunity to be a part of the NCL organization and honored to continue serving.