---
Our NCL Family is Growing
Despite the pandemic, five new chapters were added to our NCL family! The Greenville Chapter is the first chapter in the state of South Carolina, widening our impact to 30 states. The Bay Area, Lovejoy, Sandy Springs and Northern Westchester Chapters formed via Zoom. Please join us in welcoming our new chapters on Facebook and Instagram to see new chapters as they form!
---
Share the NCL Experience
As part of our purpose of sharing NCL with more communities and expanding our social impact, we are looking to bring NCL to new areas in which we have already received interest. If you know others who would enjoy NCL in these areas, please have them contact Membership@nclonline.org.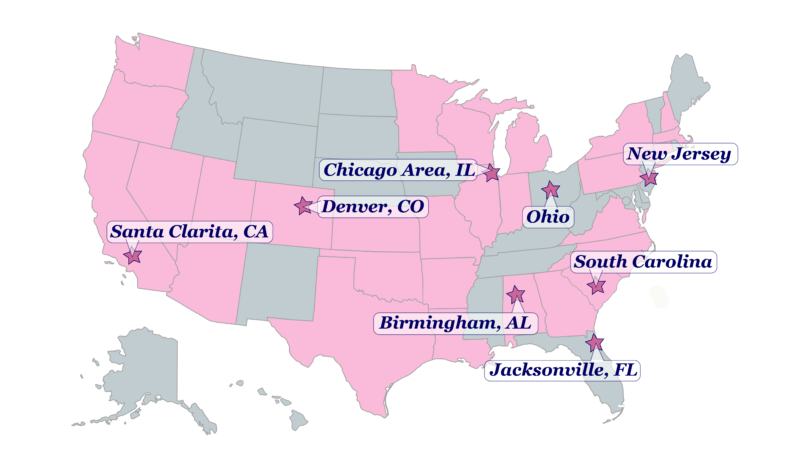 ---
NCL Chapters Are In the Press
In every region of the U.S., National Charity League chapters, members, sponsors, donors and supporters were highlighted online, via television and radio, in newspapers and magazines. Here are a few highlights:
– NCL, Inc. Launches Membership Drive
– NCL, Inc. and Center for BrainHealth Form Partnership to Raise Awareness