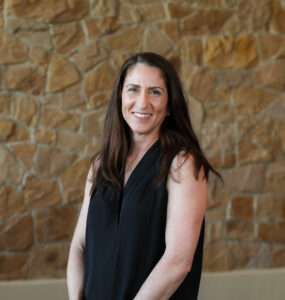 ---
Aimee is an Honorary Life and Sustainer Member of the Folsom Chapter, located in Folsom, CA. She and her daughter Abby started their NCL journey as founding chapter members in 2017. During her time as an active member in her chapter, Aimee served two terms as President, and as the Standards Chair, Etiquette Liaison, and Nominating Chair. Aimee has also served NCL, Inc. as a New Chapter Advisor and Chapter Coordinator.
She is a Sustaining Member of the Junior League of Sacramento having served five board terms as an active member. She is also an active member of the Sacramento Alumnae Club of Pi Beta Phi.
Aimee holds a Bachelor of Arts degree in Social Work from CSU, Chico and a Master's in Social Work from the University of Southern California. In addition to her volunteer work, Aimee enjoys reading, travel and exercise.
Aimee looks forward to continued service with National Charity League, Inc. as the organization approaches its 100th anniversary.