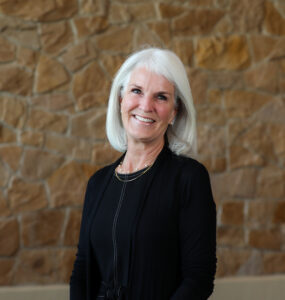 ---
Montse is a Sustainer and Honorary Life Member of the Austin Chapter (Region II, District 18). She served four years on her chapter board, including the position of President, and became the first National District Coordinator of District 18. After four years as a National District Coordinator, during which she also doubled as interim Ticktocker Specialist and interim Philanthropy Specialist, she immediately stepped into the role of Expansion Chapter Advisor for three chapters in Districts 7, 15 and 18. She continues as an Expansion Specialist for two new chapters in Districts 7 and 18.
Montse wholeheartedly believes in the NCL mission and its core values. She is grateful for the education and humbling life lessons gleaned in her years of service. She strives to model integrity, compassion, authenticity, grace and collaboration while always considering differing approaches and perspectives. She loves the community service pillar in all forms and hugely values the exploration of culture, along with the leadership that NCL encourages.
Outside of NCL, Montse's heart lies in helping and serving those less fortunate, experiencing homelessness and who have been trafficked/exploited/abused. She loves spending time anywhere with family, visiting with friends, adventure travel and intriguing book club discussions.
Montse is privileged and honored to serve as Director representing NCL's diverse membership and supporting the vast offerings and value of the organization as it continues to grow and impact many more lives in the years to come.