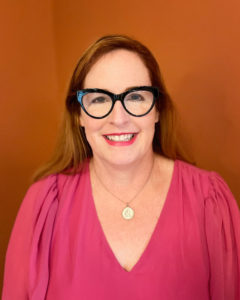 ---
Jonell is a Sustainer Member in the Sonoran Centennial Chapter (Region III, District 8). She has served as Chapter President-Elect, VP Ways and Means, VP Communications, Grade Level Advisor, VP Membership, Philanthropy Specialist, and Policies and Procedures Chair. She also served on the NCL, Inc. Nominating Committee. 
Jonell holds a Master's degree in Nonprofit Management from Regis University. In her professional life, she and her husband, Craig own a software company, Digital Art Solutions. In the volunteer world, Jonell serves on the Arizona Foster Care Review Board, the Willamette University Parent Council, as well as, being a member of her Sonoran Chapter Sustainer Sisters.  She has two Sustainer Ticktockers, Courtney and Madeline.
Jonell looks forward to collaborating with the many talented members of NCL, Inc. as we move forward.