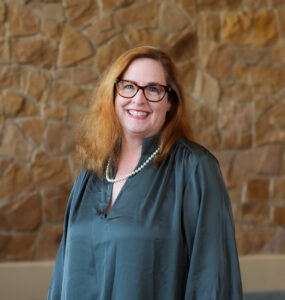 ---
Jonell Mertens lives in Scottsdale, Arizona and is a Forever NCL Sustainer member from the Sonoran Centennial Chapter. She is married to Craig, and they have two Sustainer Ticktockers, Courtney (2011), and Madeline, (2014). They are Jonell's pride and joy! Both daughters live in Portland, OR, where Courtney is a 5th grade teacher, and Madeline is a Compliance Specialist.
Jonell was an active Sonoran Centennial Chapter member for 9 years, where both daughters completed their core program. During her time, Jonell served in numerous board and chapter support roles. She was a past District Specialist and Facilitator, and also a past chair of the National Nominating Committee (NNC). Jonell served on the NCL, Inc. BOD from 2018-2020, and then returned for her current term.
Professionally, Jonell is the Parkinson's Wellness Program Coordinator for the Valley of the Sun JCC. Jonell holds a Masters of Nonprofit Management degree (MNM), and has been a fitness instructor and personal trainer (CPT-NASM) for the past 25 years. Previously, Jonell was a principal in their family's software company, Digital Art Solutions, which they sold in 2019. Having served on many local nonprofit boards in the past, she currently serves on a Foster Care Review board for the State of Arizona.
Jonell is honored to serve NCL, Inc. An organization that has changed her own daughters' lives, as well as the lives of so many members and philanthropies across the country for nearly 100 years!