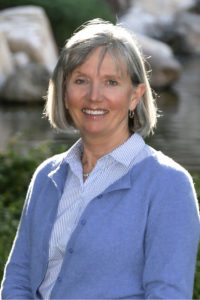 ---
Ann, a Sustainer Member of the Salt Lake City Chapter (Region 3, District 11), began her NCL, Inc. experience in 2007, with her daughter, Allison. She was initially appointed to the National Board of Directors, as Region 3 Representative, in 2017 and is now serving her second year. Prior to her position on the Board of Directors, she held a number of positions in NCL, including Membership VP, Parliamentarian, Webmaster, District Specialist, member of National Nominating Committee and NDC.
She is honored to be appointed to the Board of Directors and looks forward to collaborating with the many talented members of NCL, Inc. as we move forward.
Ann, a native of Canada, graduated from the Smith School of Business at Queen's University, Kingston. She and her family have lived in various parts of Canada and the USA, giving her an insight into the various cultural differences throughout. Involvement in numerous nonprofits in different cities has been the way she has integrated into her new community. "Getting back to Canada" in the summer and winters skiing are two of Ann's favorite activities.
As she looks forward, Ann is excited to have the opportunity to continue to serve NCL. Inc. as the organization continues to thrive and grow.