---
Fall District Meetings
Fall is a special time of year in NCL. Chapters hold their kickoff meetings to welcome members back from summer activities and participate in Fall District Meetings for nearly 2,000 chapter leaders across the country. We invite all Chapter Board Officers and Grade Level Advisors to participate and enjoy the sharing of best practices and networking opportunities during our job-specific breakout sessions. Attendees will learn about new resources in programs and training, and the NCL, Inc. Board will present the latest update on the Governance Realignment project. We will also hold special presentations to honor Chapter Presidents and a celebration for recently Chartered Chapters.
---
#GivingTuesday – December 3, 2019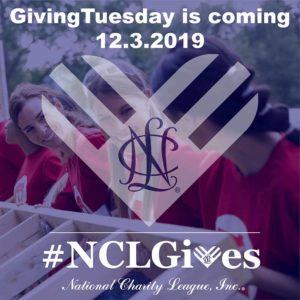 We encourage Chapters and Members to participate in this global day of giving. There are many ways to make it fun while benefitting your favorite cause. Two ideas: pick a charity partner and share their posts to help them reach their fundraising goal. Share a "random act of kindness" picture on your social media that day, to bring attention to giving in their community. Don't forget to tag @NationalCharityLeagueInc and follow us on Facebook and Instagram to see how others are participating.
---
National Philanthropy Impact
This year, we will continue our alliance with the American Heart Association with the addition of the "Little Hats, Big Hearts" program, which honors babies and moms in a very special way. NCL members will have the joy of knitting hats for newborns that will be given to moms in an effort to raise awareness of congenital heart defects and what we can do to help prevent them. This program will continue throughout the year, so please ask your Chapter Leaders about this program so that you can join us in making a difference!
---
2020 Annual Meeting & Leadership Conference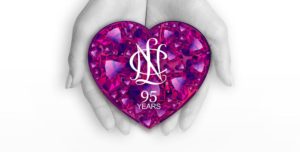 Join us as we celebrate our 95th Anniversary at the 2020 Annual Meeting and Leadership Conference in Dallas, TX. Sponsor opportunities are now available, and this is the place for people and companies to engage with and support the dynamic women and work of NCL. Would you, your employer, or an organization you know like to join NCL as a sponsor in Texas? Download the Conference Sponsorship package and pass it along, or contact Holly McClure for more information at holly.mcclure@nclonline.org or 714-966-1005. Registration for this event opens December 1, 2019.  Watch for more details!