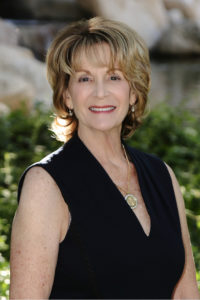 ---
Lynne is an active Sustainer and Past President of the Conejo Valley Chapter, joining Las Perlas when her daughter Allison graduated in 2005. Lynne also served in a variety of specialist roles for District 3 from 2006-2012. At the NCL, Inc. level, she served on the Committee to establish the first NCL, Inc. Headquarters, chaired NCL's 50th Anniversary Convention in 2008 and culminated her 3 years on the National Nominating Committee serving as its chair in 2011-2012.
Lynne is currently completing her 5th year on the NCL, Inc. Board of Directors, serving as Region V Director from 2013-2015, Secretary from 2015-2016, President Elect in 2017, also serving on various Board Standing and Special Committees.
Following the example set by her parents and grandparents, Lynne has prioritized participating in philanthropy and supporting her community throughout her life. With the support and encouragement of her husband, Robert, and blended family of 5 children, Lynne has pursued her passion for the mission and vision of National Charity League, Inc. since joining in 1999.
In her professional life, Lynne has over twenty-five years of experience as a real estate investor, in property management and accounting. She is also a paralegal with over 16 years' experience, focusing on employment and business. In her leisure time, Lynne enjoys spending time with her family, cooking, exercising, reading and traveling.
It is a great honor for Lynne to serve as President of the NCL, Inc. Board of Directors. She looks forward to participating in ensuring NCL's growth and sustainability for future generations of mothers and daughters, and is also looking forward to her new granddaughter Nina being a Ticktocker in the Class of 2035.