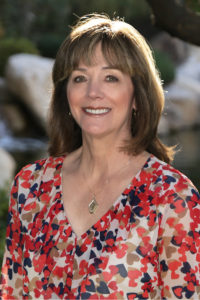 ---
Alene is honored to continue in a second term as Director from Region IV. She is an honorary life member of the Rolling Hills Chapter and was a founding member of her chapter back in 2004. She held the offices of President for two terms, VP Communications for two terms, and was a GLA for her daughter's senior class. Alene has also been active at the district level, serving as NDC and Recording Secretary for District 12. She has completed two terms on the NCL, Inc. Nominating Committee, and has served as ECA for the Walnut Creek expansion chapter.
Alene loves to continue to participate in her home chapter as a Sustainer. Sustainer events and social gatherings keep her connected with so many NCL moms and daughters. The annual tea and senior recognition event are such a joy to attend each year as a guest!
In addition to NCL, Alene is active in her church and enjoys singing in the choir. She also sings in the Blackhawk Chorus, a community group. She enjoys cooking for her two grown daughters when they are in town. She also loves walking her dog along the Iron Horse trail in Alamo.
Alene has enjoyed each new challenge she has taken on with National Charity League and is excited to continue serving on the board.