A big thank you to our generous individual and family donors who are listed here. We are also grateful to our business and philanthropy partners also listed in the Partners section of our website.
With your support, our vision and mission of promoting philanthropy, and cultural awareness while developing strong female leaders to help communities thrive is more alive than ever.
LIFETIME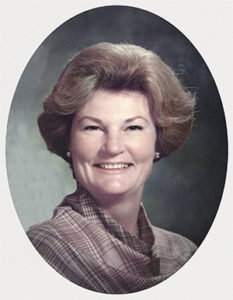 Dion Family Foundation in honor of Jan Dion,
Past National President
Lynne Zuckerman, Past National President and Sustainer
Denise Lilley, Past National President and Sustainer
Linda Martens, Past National President and Sustainer
In our 2023 Donor Honor Roll, we gratefully acknowledge gifts and pledges received to support NCL, Inc. made from September 1, 2022 to August 31, 2023. Pledges are recognized in the full amount in the fiscal year they are made. Subsequent pledge payments are recognized at the level of payment made in that fiscal year.
Michele Crabtree
Denise Lilley
Linda Blaskowsky
Nancy A Dean
Jen Freyer
Beverly Hottois
Joyce A Jackson, In Memory of Stephen H Jennings
Cheryl LaMee
Jennifer Lane
Debbie May
Pipes Family Foundation
Sara Ricciardi
Kalynn Swinbank
For Ticktockers Everywhere
Kenji & Maya Baba
Andrea Barry
Joanne Cameron
Buckhead Chapter
Jessica Collins
Stacy Cortesano
Yadi Coto
Audrey Davis
Montserrat de Muller
Laura Distefano
Allison Doherty Sundberg – Class of 2004
Melissa Doherty – Class of 2007
Mary Evans
Jen Freyer
Cheryl Hollabaugh
Pam Johanssen
Jill Kaale
Lana Lakdawala
Jenn Madden
Sean McCracken
Jonell Mertens
Eva Mettrey
Kristen and Robert Sanger
Elizabeth Shabaker
Tanya Sterling
Bonnie Vogel
Dara Wilk
Anonymous
Lisa, Lindsey and Paige Acquistapace
Mirela Albertsen
Ashley Alford
Erika Alvarez
Kim Anton
Priscilla Arguez
Jessica Arnold
Carrie Baker
Anika Bell
Kimberly Bellinger
Elisa Berdych
Elin Bergh
Norma S. Bernard
Krupa & Bhavin
Joe Billante
Deanne Bilsborough
Cheryl Bjornson
Jennifer Blakey
Citalli Blanchet
Ainsley Blue
Cynthia Bowen
Tom Boyle
Stephanie Brady
Teresa Brinton
Laura Brown, NCL Buckhead
Nancy Brown
Sheryl Brownfield
Lisa Bukata
Lauren Burke
Dr. Keisha Renee' Callins
Jessica Calvert – Alamo Chapter
Catherine Campbell
Kimberly Cannon
Elizabeth Cantu
Jennifer CapTex
Sarah Carder
Catherine Carlton
Chuyan Chan (Maya)
Jeannie and Goldie Chandler -Memorial Chapter Class of 2024
Rema and Jinan Chazbek
Teresa Childs
Lindsay Christian
Tammy Clark
Becky and Coco Clarke
Aliya Coher
Cheryl Connolly
Amanda J Cooper – Green Valley Chapter, Class of 2024
Lynn Cordell
Theresa Courtney
Robin Crawford
Stacey Crosby
Gabriela C.
Noreen Curry
Antonia Cusumano
Katherine Daigle
Suzanne Mouron Davidson
Angie Davis
Laura den Boer
Linda Doherty
Marites Domingo
Misty Drake
Aimee Dress
Meredith Garvin Druyen
Jennifer & Allison Dunnion
Kimberly Durland, Dogwood Chapter
Diantha Duvall
Caren Edler – Canyon Chapter
Robin Eisman Interior Design
James Ericson
Mary F
Liz Farrell
Angie Fator
Katherine Faussete
Nathalie Fellner
Alex Filippenko
Tanette Fillmore
Jennifer Finley
C. Fischer
Ivy Fitzpatrick
Kelly Fogarty
Jessica Foley
Elizabeth Forman
Lavonne Fritschy
Lisa Garbe
Kim Garlington
Julie Gasperini
Ann Gibbons
Michele Gibbons
The Gibbs Family
Aimee Gillum – In Honor of Abigail Gillum
Carrie and Jennifer Gilmore
Sharon Ginchansky
Barb Goettelman
Lorena Gomez
Suma Gona
Erin Gravlin
Dr. Sheila Gujrathi
Dustee Gutierrez
Debra Hakman
Mary Healy
Halcyon Home LLC, Amy Sweet Owner
Michele Hentrich Harbin
Debbie Hernandez
Michelle Hatanaka
Diana L Henry
Lisa Herrick
Kimberly, Makenna, Maren, and Mari Hill
Jessica Hood
Chastiti Horne Houck
Robin Horrigan, NCL Blue Hills, Chapter President
Petra Hotchkiss
A. Hoven
Anita Hubbard
Toula Hubbard
Drue and Talia Hulmer-Vest (2026)
Melissa Hunter
Julia Huseman
Isaia Family
Amy, Caroline & Emilie Jackson
Robert Jacobs
Jen & Dana
Amy, Caroline & Emilie Jackson
Erica Johnston
Jolene
Ella and Jill Kaale
Kelly Katsnelson
Dokleida Kawaja
Katie Kerr
Kerri Kibbey
Melanie King
Elspeth Kinnucan
Amanda and Kennedy Klekar
Cynthi Knight
Laura Kopp
Michelle Kranz
Judy Krendick
Lusine Lalabekyan
Marilyn and Nicole Lapkass
Pamela LaPlaca
J Larsen
Las Perlas Sustainers, NCL Conejo Valley Chapter
Lisa Lerner
Cheryl & Storey Lewis
Pei-Chun Liao
Tammy Little
Ms. Robin Locke
Dr. Celina Longoria
Keli Luce
Cheryl Lynch
Silvana Gonzalez M.
Michelle Mainez
Jennifer Mallinger-McCormick
Catherine Marrs
Casandra and Ellie Mae Matej
Amy McAnarney
Erika McCarthy
Jennifer McCormick
Noelle McDaniel
Francesca McGuinness
McNamara Family
Sarah McNamara
Hollin McWilliams
Pamela Meuter
Susan Merrell
Eva Mettrey
Maria Mikhail
Cynthia Miller
Kelly and Kate Miller
Lia Peterson Miller
Todd Miller
Merry Milliken
Angie & Ryan Mokry
Margo Montgomery
Brenda Moss
Mandy Munroe
Marie Nagata in memory of Ann Spencer
Sara Nastopoulos
Catherine Neis
Julie Newell
Vivi Nguyen
Mary Nichols
Heather and Logan Nordahl
Kimberly and Ashlyn Noska
Kimberly O'Meara
Arzu Osborne
Ayn & Kate Owens
Monica Parmar
Marta Pemberton
Alison J. Peterson
Nora Peterson
Natalie Pfeiffer
Rio Phior
Carrie Pickell
Elle Pickelman
Lezlie Renee' Pipes
Ellen Portantino
Laurie & Sam Powers
Lisa, Kaylee and Brooke Priggs
Tawnya Quinn
Nita R
Elaine Randall
Jennifer Raulet
Abby Ray
Anitra Richardson
Liz Rice
Karen Ricketts, Preston Bluebonnet Chapter
Meredith Ridgway
Liza Rivera
Cassie Roberts
Kristy Rodrigues
Matthew Rosenthal
Julianne Royter
Rolling Hills Sustainer
Jennifer Rutherford
Gigi Sanchez
Karen Schellenberg, PsyD
Wendy Schrepferman
Marc Schriftman
Penelope Schwartzkopf
Robin & Addison Scott
Toni Scurria
Ashley Seamster
Lisa Seay
Cristina Secrest
Marisa Gibson Selkirk
Luz Serreli
Beth Silvestri – DFW Metroport
Mary Sladovnik
Kristen Solo
Anne Spaulding
Alissa Speziale, MD
Obie and Judy Stalcup
Lynn Stall
Kim and Kate Suarez, Class of 2027
Val & Addie Swift
Nicki Sylvester
Heaven Tempalski
Chantal Tkachuk
Lee Timmons
Jhoanna Torres
Mary Tricamo-Park
Justine Ulmer
Shannon Underwood
Heather Unterseher
Rebecca Vermeulen
Stephanie Vitanza
Jennifer Walwark
Chantelle Weiss
Analise Wells
Cynthia Werth
Michele Weymer
Michele Whatley
Natalie White
Stacey White
Beth Wiand
AJ Wilbur
Lisa Winberg
Lucy Wolthoff
Kame Woo
Gina Woodall
Catherine Worden
Rebecca Wright
Jamie Young
Crissy Zak
Kimberly Zinser
Monterey Bay Chapter Leadership
Naisha
---
Thank you to our additional donors for using Amazon Smile and naming National Charity League, Inc. their charity of choice.