to our generous donors! With your support, our goal of promoting social responsibility, developing strong leaders and reaching more communities is becoming a reality.
LIFETIME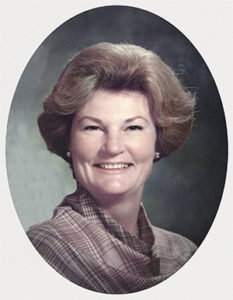 Dion Family Foundation in honor of Jan Dion,
Past National President
Lynne Zuckerman, Past National President and Sustainer
Denise Lilley, Past National President and Sustainer
Denise Lilley
Robin Doherty – In honor of the Roswell Alpharetta Chapter; District 14; birth of Banks James Sundberg; Melissa Doherty (Georgetown graduation)
Beverly Hottois
Joyce A Jackson – In memory of Stephen H Jennings
Jennifer Lane
Debbie May
Darlene Baker
Andrea Barry
Linda Blaskowsky
Bridgette B. Coleman
Montserrat de Muller
Nancy A. Dean
Dustee & Milano Gutierrez
Pam Johannsen
Melinda Lister
Jenn Madden
Eva Mettrey
Suzanne Mouron Davidson
Marie Nagata
Pipes Family Charitable Giving Fund
Brenda Polivka
Sara Ricciardi
Barbara Joy Richards
Alex and Gretchen Swall
Anonymous
Sarah Ahmadi
Nicole & Claire Atkins
May Avila
Maya Baba
Paula Baldwin
Allison Barmore
Lisa Bell
Heather Blocker-Orme
Amy Boxer
Haylee & Ellie Boyle
Julie Bradbury
Kari Breitweiser
Celeste Brown
Holly Brown, Lake Austin Chapter
Laura Brown
Bryants
Kelly & Grace Burke
Kirby & Kaitlin Burke
Kimberly Caccavo
Carmen & Lucy
Stefanie Cassin
Tracey Chapman
Umi Chong
Anna Clemens
Jody Collis King
Christine Condino-Mecklenburg
Julie Copple
Yadi Coto
Dana, Jordan and Sarah Croswhite
Noreen, Sarah-Rose & Kate Curry
Kim Darwaza
Dawn Davis
Esmeralda De La Cruz
Laura den Boer
Julie Dewine
Jennifer Doe
Heather Doran
Erika
Mary Evans
Aimee and Kate Fagan
Kelly Fogarty
Lori Forchic
Shelly Forstrom
Kim Franklin
Teresa Gallagher-Bell
Michele Giblett
Aimee Gillum
J. Haley
Karie, Emma and Violet Hall
Kara and Chloe Harmon
Ronna Hauser
Diana Henry
Lauren and Lily Hollis
The Huey Family
Drue Hulmer and Talia Hulmer-Vest
Karen Hurst
Julia Huseman
Kelly Hutson Viator
Nina & Anandi Jaaj
Apoorva Jha-Bansal
Erica Johnston
Marissa and Scarlett Jones
Sherri K
Mindi Kaploe
Tammy Kempton
Alyson Kirchner
Tia D. Kline
Cynthi Knight
Bridgett Kristiansen
Marilyn Lapkass
Tra Le
Jim Lebo
Yoonhee Lee
Krissy Loughran
Jenn Madden
Allyson Mahmood
Jennifer Mallinger-McCormick
Christina Marcello
Eddie & Anna Marquez
Melissa Masley
Isabela Matos
Amy McAlister
Erika McCarthy
Linda L Menna
Jonell Mertens
Ana Miletic Sedy
Antonia & Caroline Miller
Mandy & Olivia Munroe
Diane Murphy
Phoenisa Myers
Heather Nudo
Lisa Odeh
Donna Oshatz
Ayn A Owens
Gabrielle Peloquin
Alyssa and Emma Peretz
Rio Phior
Kristi Pickett
Stella Pulos
Keshia M Rambo
Joy Redmon
Victoria Renner
Tiffany Rivenbark
Meredith Rodriguez
Dr. Jane Ruman
Amy Savoie
Kristine Schaefer
Liz, Emily and Molly Schmierer
Melinda Shields
Kristin Sibson
Gina & Makenna Smith
Lynn Stall
Tania Stevens
Shannon Sugarman
Stephanie Taparauskas
Terri & Tia Tabuenfeld
Texas Topaz Chapter
Ticheljewels
Michele VanArsdall
Mona Wasef
Kris Washington
Tara Whitehead Stotland
Julia and Patricia Williams
Sarah R. Williams
Sibley Winter
Anne Witherspoon
Morgan and Lisa Woelfel
Krista Wood
Michelle Wright
Michelle Yates
Anonymous
Denise Lilley
Beverly Hottois
Joyce Jackson – In honor of Stephen H Jennings
Jennifer Lane
Debbie May
Alexandra Potts
Margaret Satchell – In honor of Carla, Sophia and Sarah Satchell
Sarah Arndt
Kenji Baba
Andrea Barry
Heather Blocker-Orme
Lizzie Calne – In honor of the San Fernando Valley Chapter, Class of 2025
Kyla Chee
Stacy Cortesano
Gabriela Crowell – In honor of the San Marino Area Chapter
Montserrat de Muller
Pamela Johannsen
Linda Kaan
Jennifer Madden
Eva Mettrey
Marie Nagata
Brenda Polivka
Ann Spencer
Norbert Verweyen
Bonnie Vogel Huntington
Kimberly Alessio
Amazon Smile
Anonymous
Maya Baba
Buffy Baggott
Kathy Bakal
Jonathan Barilone – In honor of Nicole Smith
Joan Barker – In honor of my chapter, Northeast Atlanta
Shannon Bennett
Linda Blaskowsky
Michael Blick
Julie and Sydney Breon
Sharla Calloway
Tiffany Carlson
Jennifer Carlstrom
Esther Christensen – On behalf of Ethan And Julie Christensen
Karla Chung – Rancho Irvine Chapter
Bridgette B. Coleman
Aileen Cordero
Dana Croswhite
Robert Cull
Nancy Dean
Laura denBoer
Jackie Dennington
Allison Doherty – Class of 2004
Melissa Doherty – Class of 2007
Robin Doherty – In Memory of Tom Gibbins
Enid Dunbar
Mary Evans
Melody Ewey
Sue Fangmann
James Finete – In honor of Joe and Jeanette Finete
Cassie Gabler
Joanna Gonzalez-Konetzke
Tomika Hargett
Tomika Hargett – In honor of 2020-2021 Northeast Atlanta Chapter Board of Directors
Kristin Hertz
April Hoff
Heather Hooper
Olivia Hroncich
Susan Jacobsen
Marco Johnson –  In honor of Marilyn Johnson
Colette Jones
Tia Kline
Cynthi Knight
Anita Kramer
Butch Kruse – In honor of Amy Giachetti and her daughters, Willow Rose Chapter
Kathy Kwon and Sadie Jun – Pier Chapter
Leslie Larocca
Sara Leete
Kate, Clara, Caroline and Melissa Lilley
Susan Linville
Beth Maeyama
Andrew Martinez
Elizabeth Masur
Michelle McDermott
Georgeann McGrew
Erin McLoughlin
Susan Merrell
Jonell Mertens
Kirstin Meyer
Lorinda Nelson
Rory Olivarez
Kim O'Meara
Faith Ogunro
PayPal Giving Fund
Riti Parampalli
Rio Phior
Lezlie Renee' Pipes
Kari Plush
Jessica Price
Leah Price – On behalf of my brother, his wife and their family
Barbara Richards
Shannon Richter
Debbie Rider
Elizabeth Ritchie
Maria Rodrigues Grossman
Santosh Rohira
Erin Rudin
Kristine Schaefer
Kim Schwarz
Kristen Shes
Carol Shi
Kelly Smith
Katherine Stephens
Kitty Stephens
Shawn Sylvia
Anneliese van der Pol
Anette Veldhuyzen
Mona Wasef
Anne Witherspoon
Beth Zemcik
---
Thank you to our additional donors for using Amazon Smile and naming National Charity League, Inc. their charity of choice.