to our generous donors! With your support, our goal of promoting social responsibility, developing strong leaders and reaching more communities is becoming a reality.
LIFETIME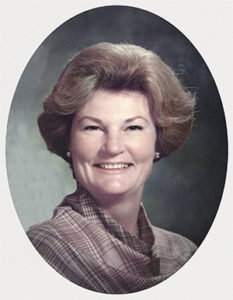 Dion Family Foundation in honor of Jan Dion,
Past National President
Lynne Zuckerman, Past National President and Sustainer
Denise Lilley, National President and Sustainer
Beverly Hottois
Debbie May
Sarah Arndt
Andrea Barry
Jill Cecchini
Jennifer Madden
Marie Nagata
Ann Spencer
Amazon Smile
Maya Baba
Buffy Baggott
Michael Blick
Aileen Cordero
Robert Cull
Allison Doherty – Class of 2004
Melissa Doherty – Class of 2007
Robin Doherty – In Memory of Tom Gibbins
Enid Dunbar
Cassie Gabler
Colette Jones
Tia Kline
Kathy Kwon and Sadie Jun – Pier Chapter
Leslie Larocca
Susan Linville
Elizabeth Masur
Michelle McDermott
Georgeann McGrew
Eva Mettrey
Rory Olivarez
PayPal Giving Fund
Lezlie Renee' Pipes
Kristen Shes
Carol Shi
Anneliese van der Pol
Anette Veldhuyzen
Denise Lilley
Sandra Livingston
Andrea Barry
Beverly D. Hottois
Joyce A. Jackson – In Memory of Stephen H. Jennings
Dori Kaneoka & The Wonderful Company
Cheryl LaMee
Jennifer Lane
Debbie May
Jonell E. Mertens
Alene H. Riley
Lynne Zuckerman
Kim Alessio
Suzanne Davidson
Nina Hendee
Pamela Johannsen
Linda Kaan
Catherine Kauffman
Jennifer Madden
Eva Mettrey
Wendy Ridderbusch
Kelley Samples
The Sigman Team – Legacy Mutual Mortgage
Ann Spencer
Megan Stone
Veronika Kwan Vandenberg
Linda Zimmer
Anonymous
Matthew Artho
Maya Baba
Buffy Baggott – In honor of Nicole Heaston Lane's service to her community
Lynn Barr
Heidi Bekebrede
Kristen Blankenbecler
Linda Blaskowsky
Kimberly Bowen
Rina Browning
Jeanine Calabria
Sharla Calloway
Tiffany Carlson – In honor of Avary and Kendell Carlson
Belen Chee
Alison Clark
Commonwealth Cares Fund, Inc.
Christine Condino-Mecklenburg
Yadira Coto
CPS Electronics
Robert Curry
DBA
Montserrat de Muller
Laura den Boer
Jackie Dennington
District 14 – In Memory of Sara Brown, Gardenia Chapter
Robin Doherty
Robin Doherty – In Celebration of Northeast Atlanta Chapter's 10th Anniversary
Lilliam Dollenmayer
Barb Drotar
Enid Dunbar – In honor of a life well lived and dedicated to serving others
Alyson Dunlap
Rebecca Duplock
Cheri Etchelecu
Mary Evans
Margaret Fitts
Chris Franz
Ann Gibbins
Tomika Hargett
Kathleen and Sophie Heap
Diane Henderson
Erin Journigan
Konstantinos Kapogianis
Tia Kline
Cynthi Knight
Anita Kramer
Allison Krueger
Anita Lane
Leslie Larocca
Angie Lee
Tiffany Lemons
Lisa Lennox
Denise Lilley – In honor of Donna Welsh
Keli Luce
Vadran Manuel
Jennifer Marshall
Linda Martens
Elizabeth Masur – In memory of Pam Sweebe/Echols
Erin McLoughlin
Margret McWilliams
Susan Merrell
Cathleen Messina
Kendra Nitta
Marta Pemberton
Rio Phior
Margaret Plummer
Wendy Purvis
Mike Ramos
Diana Richards
Shannon Richter
Sharmila Sapkota
Carol Shi
Kristin Shuff
Theresa Stamey
Lenora Francois Stewart
Phelan Stidham – In honor of Terrie Mahrouyan and her daughter
Kathy Swinney
Shawn Sylvia
Felice & Celelia Szetowong – NCL Moonlight Chapter
Renée Tuzee
Anneliese van der Pol
Jill Vassar
Anette Veldhuyzen – In memory of Pam Norgaard Sweebe
Dahlia Victorio
Elizabeth Wallis
Mona Wasef
Marina Wroblewski
---
Thank you to our additional donors for using Amazon Smile and naming National Charity League, Inc. their charity of choice.