In Humble Service to Our Members
We do our very best to support and guide the organization with respect for our traditions, an eye toward simplification and modernization, enhancing our mother-daughter experience and expanding our social impact.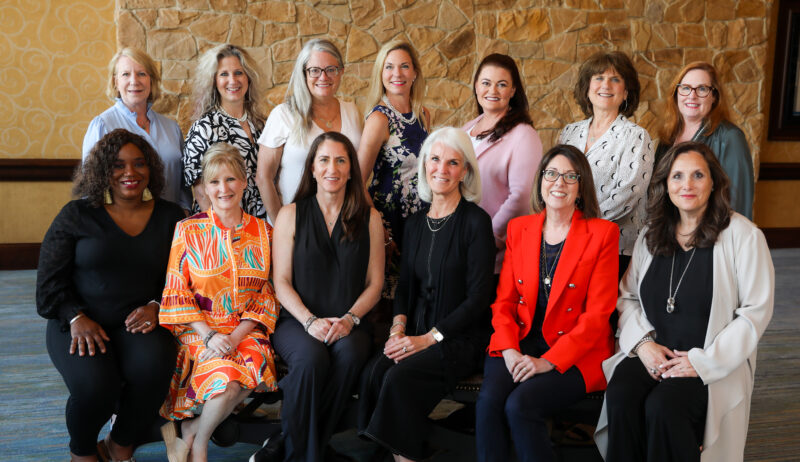 ---
Our NCL, Inc. Board of Directors
Iris Krasnow, New York Times best-selling author, interviews our 2022-2023 President and President Elect to offer an enlightening view of what makes an effective leader. Empathy, courage, vulnerability, graciousness, and consensus are key factors in modern leadership unique to an all-female board.
Emily Baba – Communications Manager
Nafeesa Beckwith – Director of IT
Lydia Davenport – Administrative Coordinator
Nancy Dean – CEO
Katie Earnhart – Resource Development Specialist
Leslie Gambrell – Director of Member Services
Teresa Jarinko – Events Specialist
Channing Johnson – Training and Resource Specialist
Tia Kline – Controller
Makena Knetsch – Membership Operations Coordinator
Angie Lee – Administrative Coordinator
Maria Liza – IT Specialist
Karla Martinez – Director of Marketing and Communications
Susan Merrell – Sustainer Membership Coordinator
Laura Omholt – Chapter Support Coordinator
Jourdan Rogers – Chapter Support Manager
Tracy Shuster – Chapter Support
Iris Swinea – Director of Programs
Rebecca Warbrick – Communications Specialist
Mona Wasef – Administrative/HR Specialist
Stacie Wollam – Chapter Growth Specialist