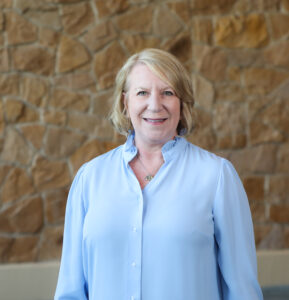 ---
Jennifer (Jen) Freyer started her journey with NCL in the Northeast Atlanta chapter, with her daughter, Abby. Abby is now a freshman in college and the two are chapter Sustainers. Jen is currently a New Chapter Advisor for two chapters, and is the Philanthropy Specialist for District 14. She has also served as District 14 Nominating Committee Chair. Jen served as tea committee chair, VP of Philanthropy, President Elect and President of her chapter.
Outside of NCL, Jen is a Corporate Sales Director for a retail SaaS company, and has been a sales, marketing, customer success and training executive for over 20 years. She has been a PTA President/VP, as well as School Governance Chair at all of her children's schools. She was also President and Treasurer of the high school's band boosters, and has served on the Board for a local community charity guild. When not working or serving her community, Jen enjoys cooking, entertaining, tennis and reading, and spending time with her family – especially when
the kids come home from college!
Jen is thrilled and honored to be selected for the NCL, Inc. Board of Directors, and is excited to support the membership across the country as we get closer to our 100th anniversary of National Charity League, Inc., with its outstanding mission, vision and values.