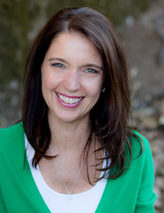 ---
Alex is a Sustainer, Honorary Life Member, and Active Patroness with the Saratoga-Los Gatos Chapter (Region IV, District 2). Her oldest daughter graduated in 2019 and her youngest is in the class of 2021. In her time with NCL, she has served six years on her chapter board and is currently her chapter's Treasurer and the National District Coordinator of District 2.
Alex has been actively involved with many 501(c)3 organizations and is passionate about getting the youth involved in philanthropy. Alex and her son are founding members of the Los Gatos league of Boys Team Charity and she currently serves as President on the national board. She has also served on her local school board as President and Clerk for four years.
Born and raised in Los Gatos, Alex attended Santa Clara University where she earned her Accounting degree and became an auditor and then Director of Finance and Operations for a high-tech firm. Now, Alex owns her own accounting and financial services firm helping small businesses, start-ups, and non-profits manage their accounting operations. Alex is also a certified personal trainer and Pilates instructor, enjoying helping others meet their personal fitness goals.