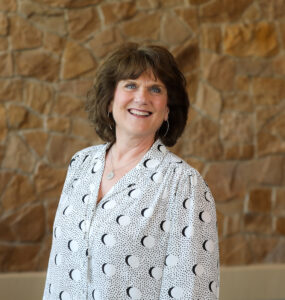 ---
Beverly is an Honorary Life Member and Sustainer of the Southlake, Texas Chapter. She's had the privilege of serving as Past President, President and VP Membership of her chapter, in addition to being the first National District Coordinator of District 15 and serving as the District
Membership Specialist. She has served six years on the NCL, Inc. Board of Directors, most recently as Vice President. She's honored to have worked alongside such an amazing group of women.
Beverly holds a Bachelor of Science degree in Accounting from The Ohio State University and a Master's Degree in Business Administration from Cleveland State University. She is proud of her three children, Daniel, Blair and Brooke who all attended her alma mater, The Ohio State
University. GO BUCKS! She currently serves as the Business Administrator for Crown of Life Lutheran Church and School.
Beverly is thrilled to be serving on the NCL, Inc. Board of Directors and looks forward to making an impact on the lives of NCL members and carrying on the legacy of NCL.