About Our Chapter
NCL, Inc., Post Oak Chapter is a group of mothers and daughters who have come together in a commitment to community service, leadership development and cultural experiences.
Members shall reside in or attend school in the areas bound by Interstate 610 on the north, south, and east sides, and Highway 6 on the west at the time of their nomination into membership. Like all NCL, Inc. Chapters, Post Oak aims to foster the mother-daughter relationship by serving its communities together.
THE NCL EXPERIENCE
We are a multi-generational philanthropic organization of mothers and their daughters (grades 7-12) who volunteer close to three million hours annually to over 6,000 charities in the United States. We practice philanthropy which is the active effort to promote human welfare.
Our programming pillars include:
Philanthropy – Understanding and serving communities in partnership with local and national nonprofits
Leadership – Building capable, courageous leaders through opportunities to learn, reflect and develop
Culture – Preserving National Charity League traditions and core values while appreciating the growth that comes from connecting with different communities and cultures
THE TICKTOCKER (DAUGHTER) EXPERIENCE
The Ticktocker experience is designed to be a small group leadership program that provides opportunities for each developing young woman to know the joy of helping others, to learn tolerance and kindness, to mature and build confidence and to make friends while sharing and participating in these activities in a safe and comfortable age-appropriate environment. Ticktockers apply to the chapter during their 6th grade year and participate in the program during their developmental and formative years between 7th and 12th grade.
THE PATRONESS (MOTHER) EXPERIENCE
The Patroness experience allows mothers to work alongside their daughters as they broaden their perspectives about the world around them. Patronesses also have the satisfaction of working with other talented women to help our Chapter thrive.
Join Our Chapter
Interested in joining our chapter? Membership opportunities are dependent on chapter openings.
If you know someone in our chapter, talk to her about getting started, membership obligations and our membership drive timeline. If you do not know someone in NCL, you are invited to complete this Membership Inquiry Form.
For any questions regarding Membership, requests for transfers or assistance with connecting as a Sustainer, email us.
MEMBERSHIP DRIVE INFORMATION:
The Post Oak Chapter's membership drive runs from January 1 to mid-February of each year. During this time, Prospective Members should plan on attending an informational meeting to explain the sponsorship process and set expectations for the membership, philanthropic and financial obligations of the Chapter.
PLEASE KEEP THE FOLLOWING IN MIND DURING THE MEMBERSHIP PROCESS:
Eligibility: A prospective member shall reside (or have a daughter in school) within the Chapter boundaries bound by Interstate 610 on the north, south, and east sides, and Highway 6 on the west and have a daughter currently in 6th grade.
Timeline: Applications for membership are only accepted during the Annual Membership Drive from January 1 through mid-February.
Prospective Member Meetings: Interested mothers are required to attend one Prospective Member Meeting.
Application: A Prospective Member may only apply to one Chapter.
CHARACTERISTICS OF A GOOD NCL, INC. MEMBER:
● She will make NCL a priority for herself and her daughter(s) and take her commitments to NCL seriously.
● She will be a positive role model for her daughter(s) and other Ticktockers by exhibiting respect and consideration, both during NCL events and in other public settings when representing NCL.
● She will fulfill all required philanthropy, league, committee, meeting, financial, leadership and other chapter obligations by the required due dates.
● She understands the importance of all three programming pillars of NCL, Inc.: Philanthropy, Culture and Leadership.
● She understands that by virtue of being a member of a local Chapter, she is affiliated with a federated system, which mandates the belief in the core values of NCL, Inc.
● She will abide by all governing documents of the Chapter and NCL, Inc., including bylaws, policies and procedures.
● She will protect the NCL brand by honoring its core values with integrity and excellence.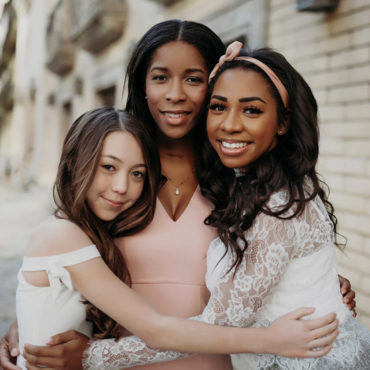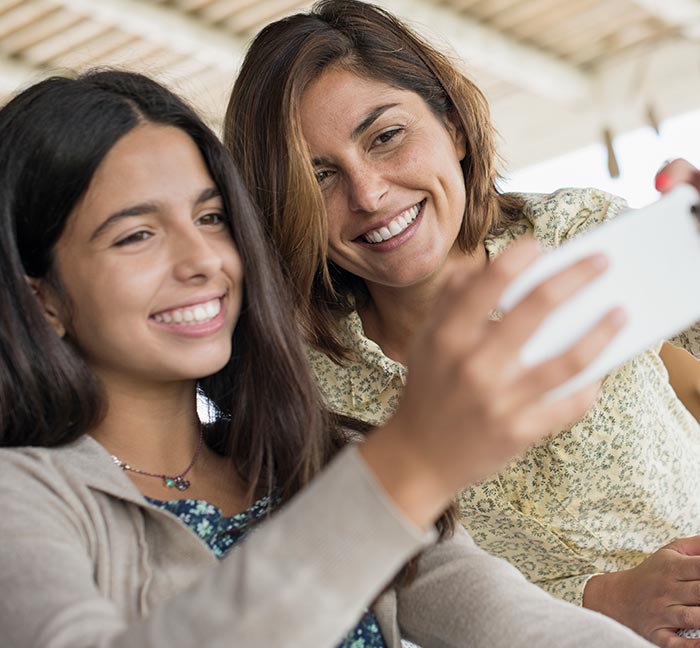 Mothers and their daughters (grades 7-12) participate in a program that embraces:
Community Service
We understand and serve communities in partnership with local and national nonprofits. Each NCL, Inc. chapter promotes social awareness by considering the local community's needs and selecting appropriate non-profit organizations to support through different volunteer activities.
We work with the following philanthropies:
Agape Development
Alzheimer's Association
American Heart Association
American Red Cross
Asia Society
Avondale House
Barbara Bush Houston Literacy Foundation
Child Advocates
Christian Community Service Center (CCSC)
DePelchin Children's Center
Disaster Response
Down's Syndrome Association of Houston
Family Point Resources
Heroes for Children
Houston Food Bank
Houston Humane Society
JDRF – South Texas Chapter
Kids' Meals
Literacy Now Houston
Memorial Park Conservacy
Operation Gratitude
The Cure Starts Now: Houston Hearts of Gold Chapter
The Periwinkle Foundation
The River (TUTS)
West University Senior Center
Leadership Development
We build capable, courageous leaders through opportunities to learn, reflect and develop. Our leaders become successful in their education, career and communities by learning the necessary skills during their NCL experience.
Examples of skills developed include:
Confidence
Consensus building
Team building
Conflict resolution
Event planning
Parliamentary procedure
Our Chapter Board of Directors:
President:

Terra Rosenblad

Vice President Membership:

Molly McGinty

President Elect:

Erica Courtenay-Mann

Vice President Philanthropy:

Christi Parker

Secretary:

Lorrie Wagner

Vice President Ticktockers:

Elizabeth Bezemek

Treasurer:

Melissa Swanson

Vice President Chapter Engagement and Inclusion:

Monika Smith

Parliamentarian:

Dana Cran

Vice President New Members:

Sukari Sanchez

Vice President Communications:

Alice Ahuero
Cultural Experiences
We preserve National Charity League traditions and core values, while appreciating the growth that comes from connecting with different communities and cultures. We continually strive to build stronger ties with our communities and the individuals within them. It is through this understanding that we grow and develop broader worldviews that will shape and support our lives.
Traditions – We celebrate the richness of our history through traditions that honor the past while serving the future.
Values – We embrace values that make us strong as an organization of mother-daughter leaders.
Community Connections – We build connections through experiences that impact our communities.
Etiquette – We encourage and mentor kind, respectful and gracious social conduct.
Post Oak Chapter members routinely take part in Houston's internationally renowned performing and visual arts institutions in addition to the myriad of cultural sites, festivals and events. From a night at the theater or an afternoon exploring one of the city's many museums or parks, Post Oak Chapter members get to experience the history, culture and artistic expression of the nation's most diverse city.
Our Chapter History
On May 22, 2013, the founding members met at Taco Milagro to begin the formation of a new chapter. Every year, our chapter celebrates this first "unofficial" board meeting by having a Fiesta in the month of May!
On September 12, 2013 the National Charity League, Inc., Post Oak Chapter was incorporated in the State of Texas as a non-profit corporation and was granted 501©(3) status under the Internal Revenue Code.
The Post Oak Chapter was granted Chartered Chapter Status at the NCL, Inc. National Conference in 2015.
The first Graduating Class was Class of 2016.
National Charity League, Inc., Post Oak Chapter is Chapter #190.
On September 12, 2023 National Charity League, Inc., Post Oak Chapter celebrated it's 10 Year Anniversary!
PAST PRESIDENTS:
2022-2023 – Aimee Wood
2021-2022 – Patricia Carter
2020-2021 – Laura Citardi
2019-2020 – Jessica Gregg
2018-2019 – Kim McAuliffe
2017-2018 – Kathi Paul
2016-2017 – Cecilia Edwards
2015-2016 – Renata DeMoes
2013-2015 – Cece McCann
2020-2021 BLUE ROSE CHAPTER AWARD
Our chapter has once again received the Blue Rose Chapter Award for the 2020-2021 year. We completed our annual requirements, participated in #GivingTuesday and the national philanthropy program, and held a Sustainer event. This is the highest level of recognition bestowed upon a chapter.