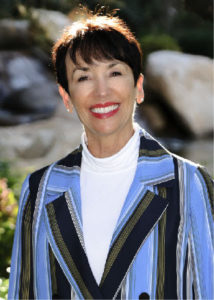 ---
As the mother of four daughters, and granddaughter to one (class of 2034!), I began my NCL adventure in 1998. I served as Chapter President, VP Membership, VP Philanthropy and GLA in all my daughters' classes. Not all of my daughters embraced their NCL experience, but now say that their community involvement and leadership development came from these formative years.
In addition to Chapter service, I served as District 13 NDC and Membership Advisor (before we were called Specialists). I truly valued my time getting to know the District, the talented women, and the ups and downs of Chapter life. After serving an initial two year term on the NCL, Inc. Board of Directors, I am proud to serve as the Secretary for this growing, vibrant organization.
I have always been committed to community service and with my daughters moving into their own lives, have become more involved in two areas. First, I serve on a private Foundation Board that awards grants to non-profits. This has taught me keen observation skills, budget and investment management and the critical interface between communities and funders. Second, I have a strong passion for the rescue and restoration of victims that have been commercially sexually exploited (CSE). With growing issue awareness, I serve as Board Chair for a local non-profit that is committed to the transformation and restoration of impacted lives in Nevada and beyond. In addition, I love to hike and enjoy the beauty and serenity of the great outdoors.